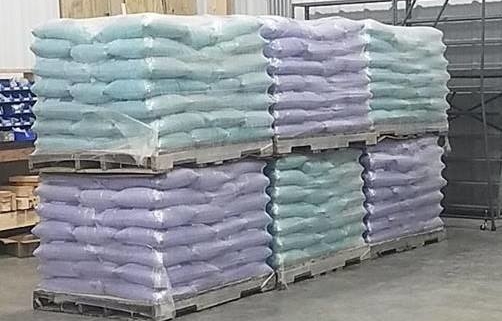 Crowbar's LTD
Winters in Iowa are known for snowfall and cold. When the winter strikes early like it has done this year, you will want to have plenty of ice melt on hand to keep those sidewalks and parking lots safe.
Crowbar's now stocks Zippy's Ice Melt for your convenience, right here in Marion. Whether you need a couple of bags or require a pallet or 2, we can help. 
With Zippy's No Slippy Ice Melt you get more with less! A quality product that costs you less and is better for the environment – everyone wins!
Ice Melt is available in two varieties.
The Signature Blend Ice Melt works wonderful on sidewalks, driveways, etc.,
The Extreme Blend is specifically designed for tailgate truck spreaders to increase flow capabilities with less restriction.
Crowbar's is proud to offer local products as Zippy's Ice Melt products are manufactured right up the road in Mechanicsville, Iowa.
Give us a call to request pallet pricing and to reserve your ice melter stock today!
​
http://crowbars.ltd/wp-content/uploads/2018/11/Ice-Melter-Cedar-Rapids-Iowa.jpg
429
502
Crowbars Supply
http://crowbars.ltd/wp-content/uploads/2018/08/Crowbar-Logo.png
Crowbars Supply
2018-11-20 08:50:00
2018-11-20 08:50:28
Crowbar's Now Stocks Zippy's Ice Melt!